Save the date  for Colorado Brazil Fest 2015!
August 6th (Thursday) – August 9th (Saturday)
We are working hard to bring you the best of Brazilian music and Culture for this years festival. We will be announcing the 2015 schedule soon. Stay tuned!
The Colorado Brazil Fest is helping to organize other great events in Colorado. Checkout the amazing shows scheduled for May:
Viva Brazil, May 8th at Broomfield Auditorium (get Tickets here)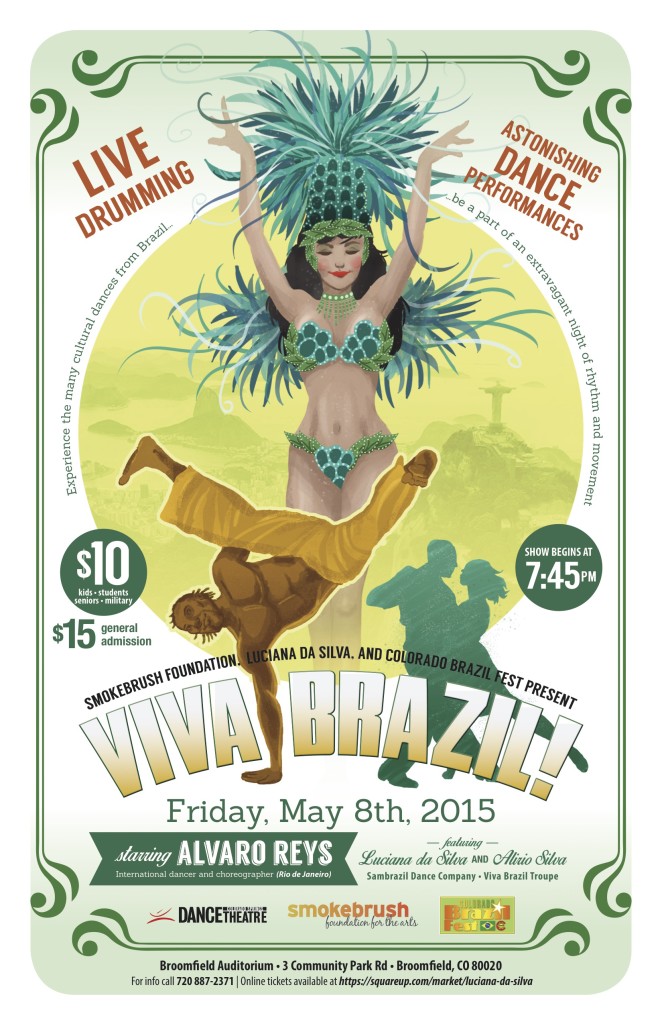 Choro Das 3 Concert, May 29th @ Boulder Mennonite Church. Follow event page here.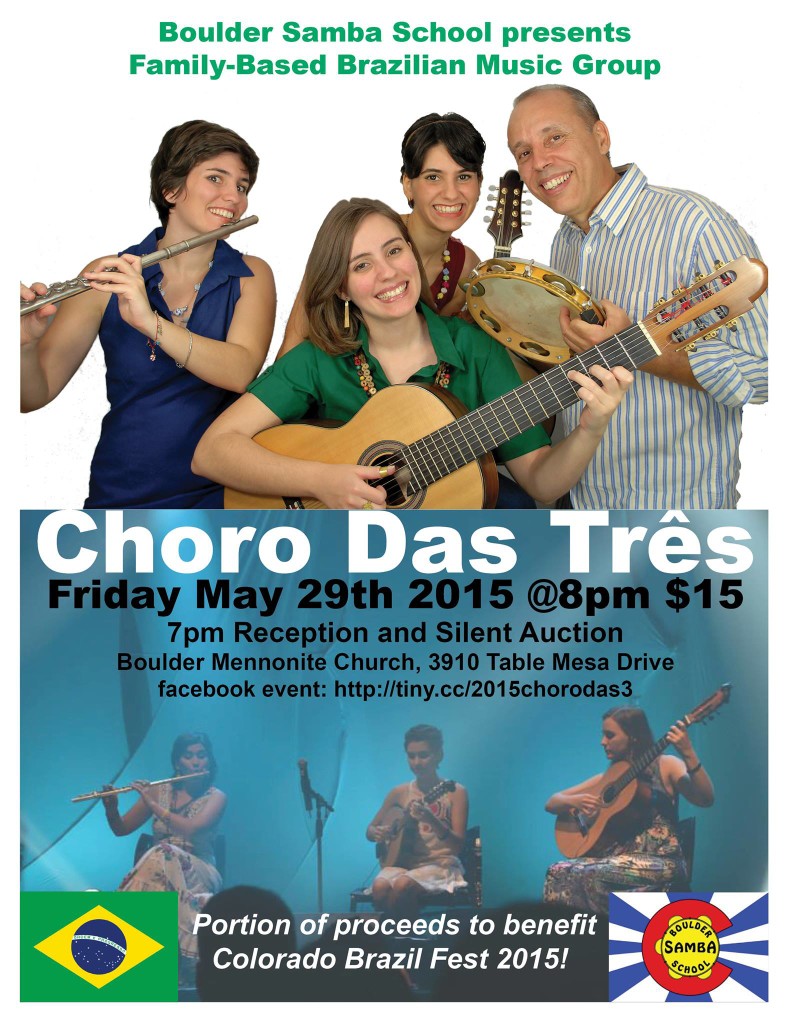 Highlights from Colorado Brazil Fest 2014:
We are very excited to bring amazing Brazilian performers and teachers to this year's festival. Stay tuned to this page for updates, or follow us on our facebook page!
Bateria Alegria and Ginga performing "A Novidade" by Gilberto Gil @ The Boulder Theater during the Colorado Brazil Fest 2013:

Building on the success of its 2012 -2014 events, Boulder Samba School presents the Colorado Brazil Fest 2015 in Boulder, Colorado, August 6th - August 9th, featuring more of Colorado's finest Brazilian music and dance performers and teachers, as well the best local Brazilian food vendors, offering attendees a showcase of Brazilian music and culture.
During four days of immersion, attendees will have the opportunity to experience and appreciate the great diversity of Brazilian music, dance, and culture, discover new Brazilian art forms, meet participants who share the same interests and passions, and find opportunities to get involved.  This is the only large-scale event in Colorado dedicated to Brazilian culture.